Schedule a task for automatic Interface download and processing
Set up a user profile/login that will specifically be used for the automated download and processing routines. For assistance with user profile set up see the help file section under Utilities|User Profile. The log in and password will be used in subsequent steps.
From the Windows menu select Start/All Programs/Accessories/System Tools/Task Scheduler- Note, you must be logged in as administrator to create a new task.
Click the Action menu, and then click Create Basic Task.
Type a name for the task and an optional description, and then click Next.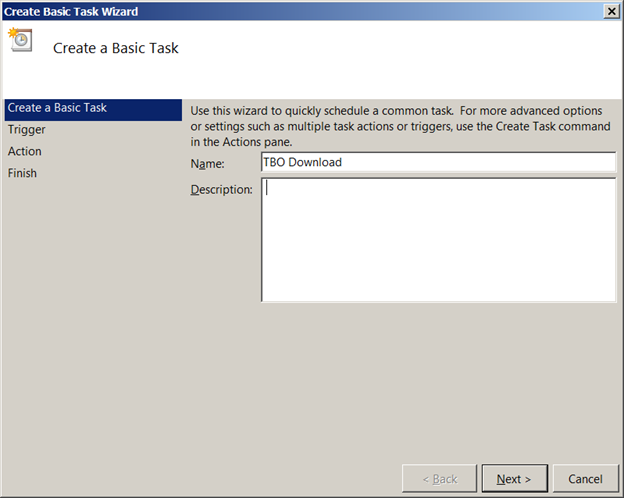 4. Do one of the following:
To select a schedule based on the calendar, click Daily, Weekly, Monthly, or One time, click Next; specify the schedule you want to use, and then click Next.
Select a Start date and enter a time that you want the download to start each day. Then click Next
5. Click Start a Program, and then click Next.
6. For the program/script, Click Browse to find the program you want to start, enter the path for the download.exe, example "C:\Program Files (x86)\Trams\Tramswin\download.exe" and then click Next.
In the Argument field enter the TBO login, password, Options, GDS number and path.
Example format -
-username interface -password download -alias Trams -CRS 2 -NE -c:\spool -auto
Leave the Start field blank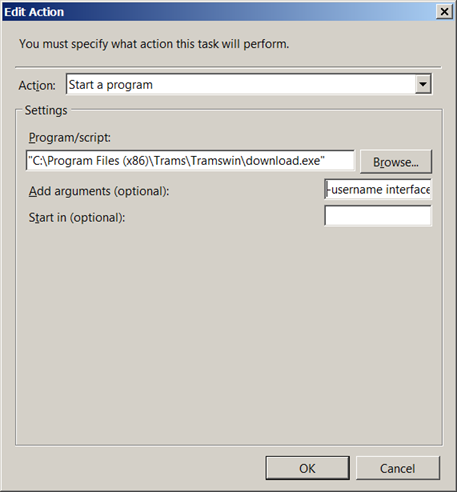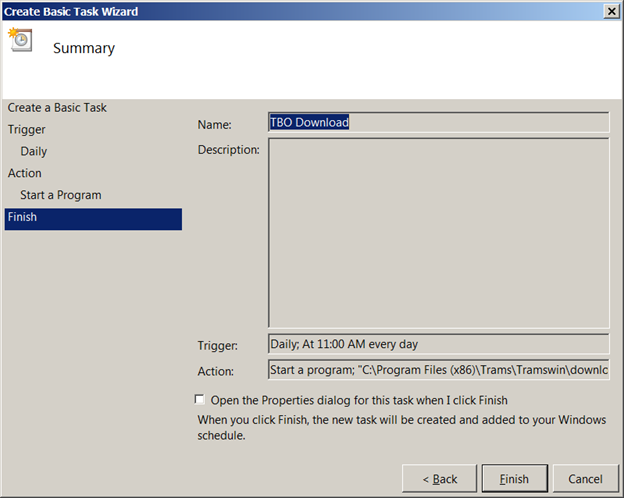 7. Click Finish