Tech Note 5/12/22: We have had reports that some agencies were getting an error message while trying to use Merge to PNR and no longer show CBW PNR Integration under Contact US|Application Vendor support. Please use the steps below to reinstall and you will be able continue using Merge to PNR
Follow these setup steps if you are running ClientBase from a local desktop
Step 1
Please review system requirements for both Sabre Red 360 and ClientBase Windows:
(scroll to middle of page, click on Support tab and then click on Technical Requirements)
Step 2
Verify you have the latest version of ClientBase Windows installed on your server. To download the latest update, open ClientBase Windows on your server, go to Help > Check for Updates, and verify that you are on version 4.06.00 build 26 or higher (current version is v 4.10). Alternatively, visit the Trams Support page to download the latest update.
Step 3
The new Sabre Red App CBW PNR Integration will need to be assigned to each agent's Sabre EPR. Order and download the CBW PNR Integration App from the Sabre Red App Centre.
PLEASE NOTE: ClientBase Windows Red App should be ordered after agent is migrated to Sabre Red 360.
Once the Red App is installed, it will automatically launch with Sabre Red 360. It will not be visible from the Helper App menu, but can be viewed under Contact Us > Application Vendor Support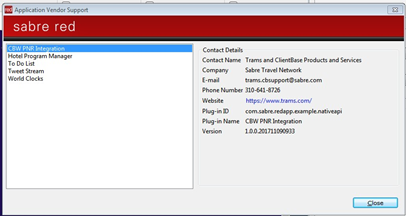 Step 4
Update API settings in ClientBase Windows using system administrator credentials.
Option A – Use if entire agency has migrated to Sabre Red 360
If everyone in your agency is migrating to Sabre Red 360 at the same time, please go to Global Defaults > Merge to PNR Defaults > PNR Settings
Make sure your GDS selection displays Sabre
Change to "Use NSRW 3.0 API" from drop down selection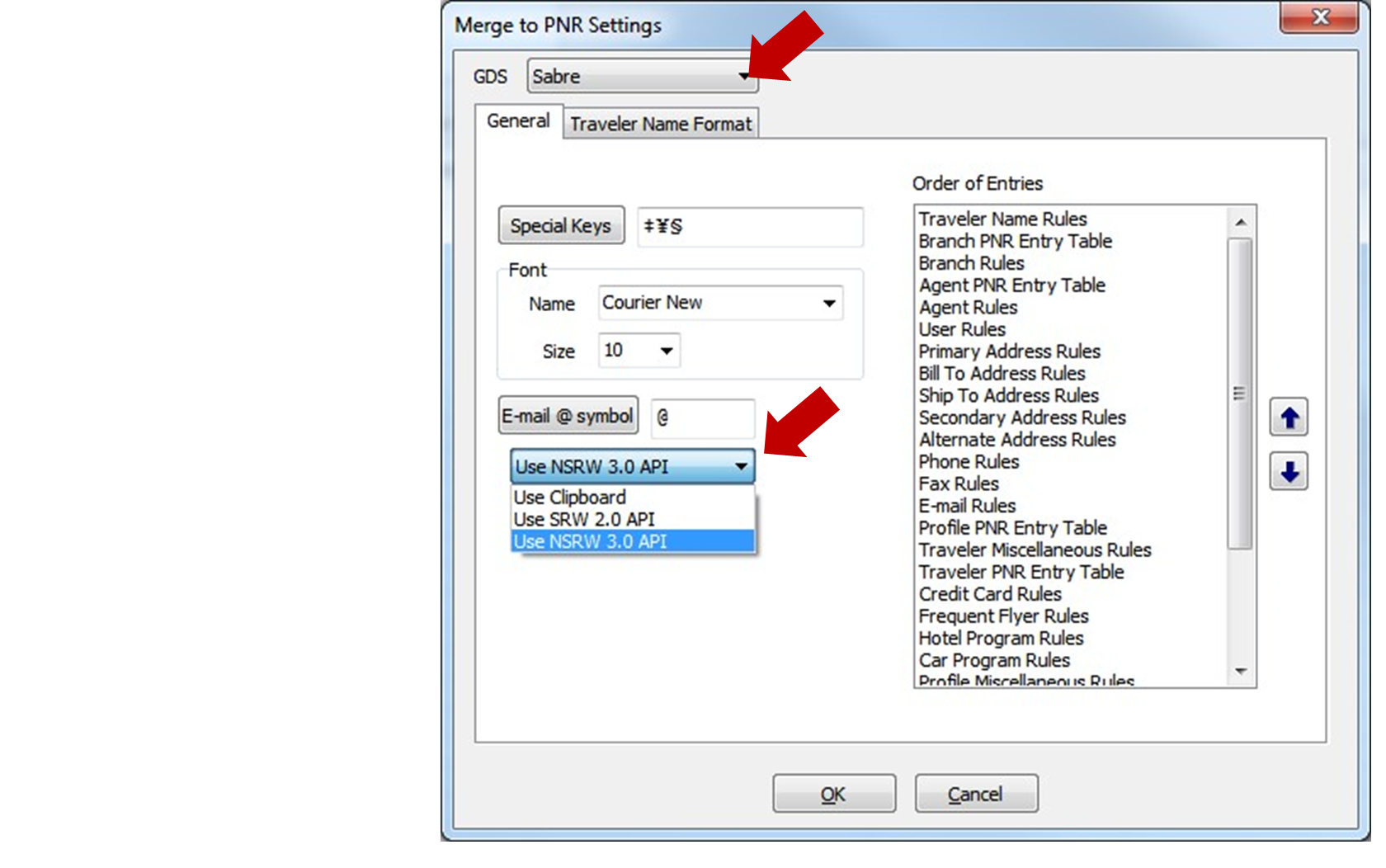 Option B – Use if only select agents are migrating to Sabre Red 360
If a limited number of agents are migrating to Sabre Red 360, then API settings must be updated under Workstation Defaults > Environment on each desktop making the move.
Under Merge to PNR Settings tab change the for Sabre drop down selection from Global Setting to "Use NSRW 3.0 API"
Under PNR Import Settings, change API drop down selection to "Use Sabre NSRW 3.0 API"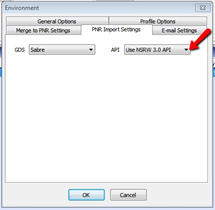 Step 5
Follow the usual steps in ClientBase for Merge to PNR and PNR Import.
For additional assistance updating or installing ClientBase Windows, please contact our Support@TresTechnologies.com.
For additional support installing Sabre Red 360, please contact the Sabre Help Desk.