The recent issues with Interbase / TLMGR not starting and Interface Download error message:
ERROR: WinExecute32: Error Creating Process C1
are related to this message or issue:
If you cannot get into TBO or CBW, check to see if Interbase Guardian, Interbase Server and TLMGR are running: Interbase - Services
If they fail to run, please check C:\ and see if there is a "Program" file. If there is rename it to Program1 or delete it.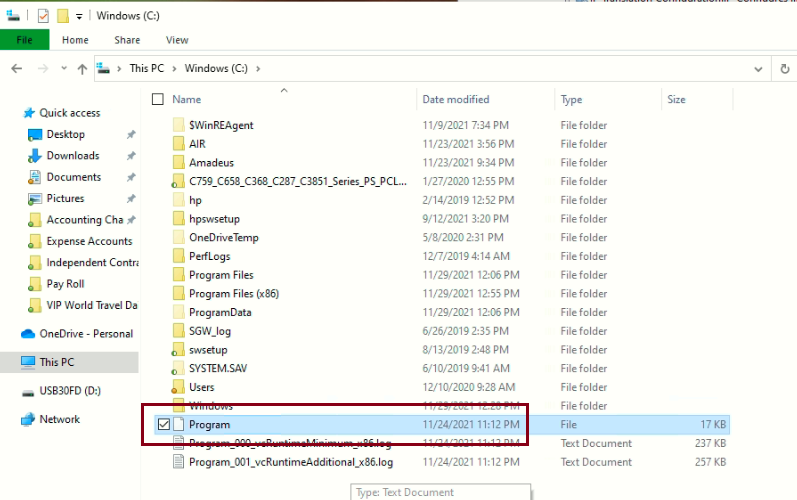 This should allow the services to start and the download to work properly.
You may need to do a complete shutdown and restart.