How to obtain the names and e-mail addresses from CBW to send to a third party.
STEP 1 - Run a Level 3 query in the profile manager.
Select Level 3 | Click on the "Add Filter" button (right hand side)
In the General Info tab, select Profile Type=Leisure.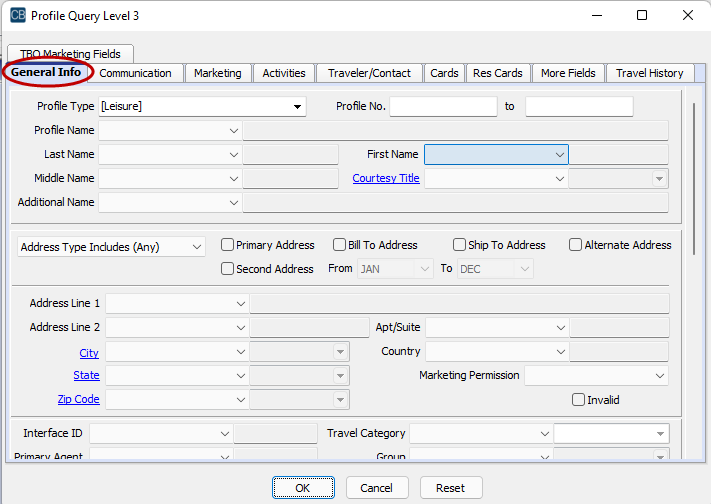 Under the Communications tab, select Does Have Communication Records with the following criteria.
Select Communications Type Email. In the Entry drop down box select "Contains" and in the box to the right, enter the @ symbol.
Then you can check the Primary box if you wish.
If you want only emails with Marketing Permission=Yes, you can choose that from the dropdown as well.
Click "OK", at the bottom of your filter window. Then click "Refresh", on the right hand to get the results.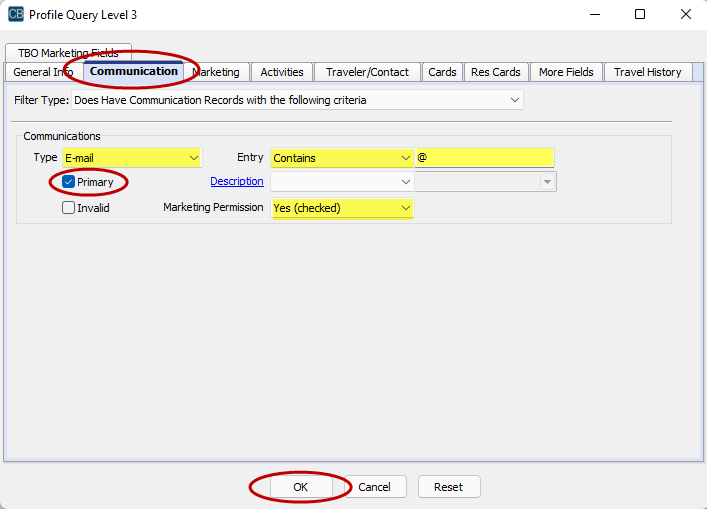 Note: This pulls all leisure clients that have an email address. (Perhaps the email address is out of date, or has a typo, however, this is the closest you can get to pulling only Leisure clients with an email address.) Clientbase unfortunately allows you to put ANYTHING in that field when building profiles, so that will weed out any emails that are just gibberish etc.
Next choose the fields to export. Click on the "Columns" button, on the right-hand side, to select the columns you need and remove ones you don't need.
For Email address use the field named PRIMARYEMAILTABLE.Comm.Entry.
For Name use: Profile.FirstName and Profile.LastName.

This displays a column for the first name and a column for last name.

Then click OK at the bottom.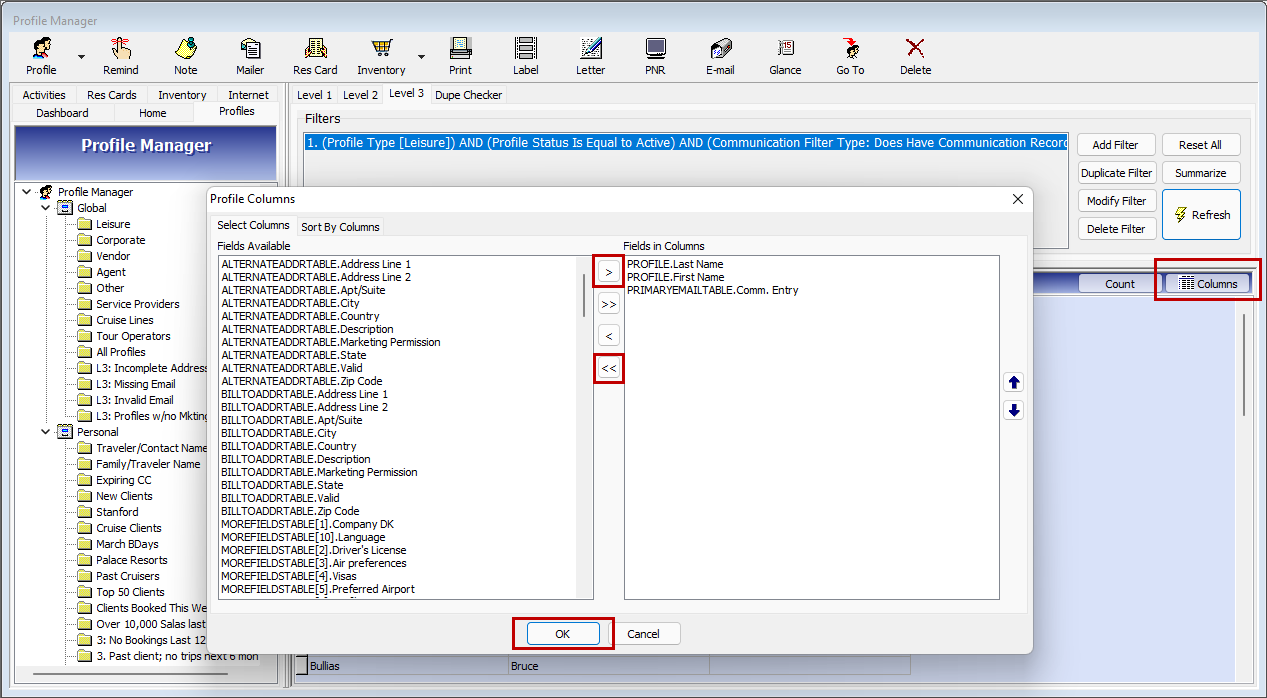 STEP 2: Export to excel.
Click on "Merge To" at the top of ClientBase, select "File".
To choose the file name and destination, click on the box with the three dots as below:
On the left, select a location on the computer to store the file. A suggested place would be the desktop.
In the 'File name:' field, remove *.txt. Enter the name you want for the file and add .csv as the file extension.

NOTE: It is VERY import to add .csv at the end if your file name. Excel opens .csv files.
Go the your desktop (or where you stored the file) and you will see the exported file and open it in Excel.