If you receive the "A required ActiveX control for Apollo (or Sabre) failed to load in your browser because, "System Error. Code 5. Access is denied." message when performing a Merge to PNR with Apollo or Sabre, follow the directions below.
Indications are that the ActiveX control needs to be updated, but at the time of failure the control is already in use and cannot be updated.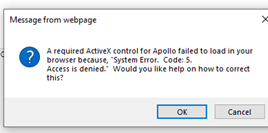 Exit from all IE instances

Check in Task Manager too and terminate any hidden IE tasks that are running.

To open the Task Manager, hold down the Crtl, Alt and Delete keys all at once. Select 'Task Manager' from the list.

Go to the Control Panel

Select Search from the task bar and enter Control Panel

Select Internet Options
Click on the Programs tab
Click Manage add-ons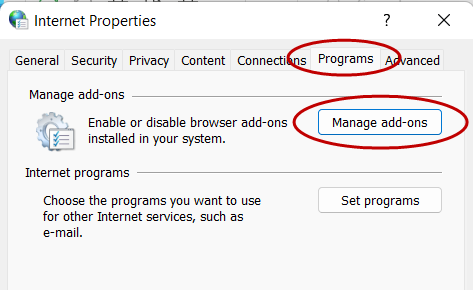 Select Downloaded Controls from the Show: drop down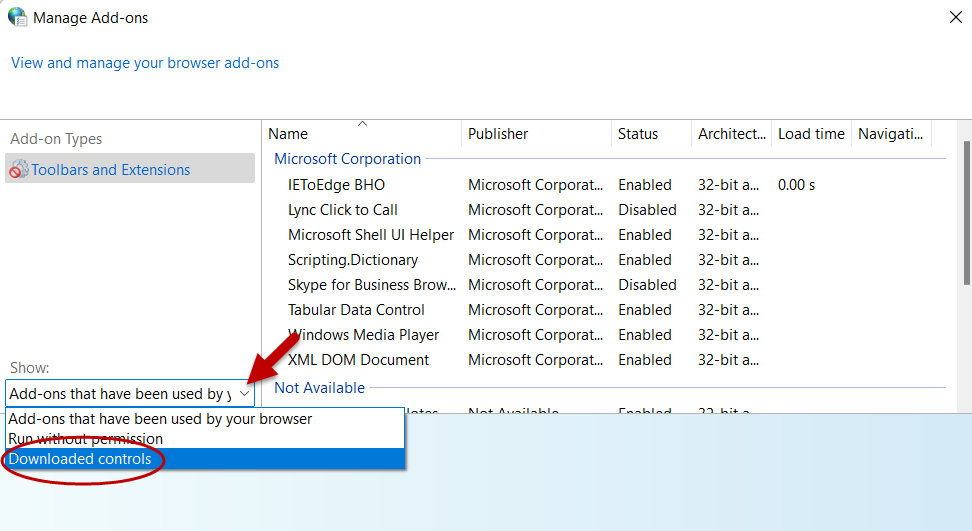 Select the MergeToPNRX Control
Click Disable button
Click the More Information hyperlink
Click the Remove button
Click the Close button
The control should be disabled from the list.

Launch GDS and Internet Explorer as administrator

Right-click on the program's icon

Select "Run As Administrator"

Proceed with the MergeToPNR. There should be a pop-up (or an indicator if popup are disabled) to install the control.