If you are unable to save Invoices as PDF or if you are receiving an error message when emailing an Invoice or another PDF, check the default setting for .PDF.
On your computer, search for 'Default Apps".
Click on 'Default apps'
Move down and click on 'Choose Defaults by file type'

If you do not see Adobe Acrobat DC as the default app for .pdf, click on the app and change it to Adobe Acrobat DC. If you do not see Adobe, you will need to install the application.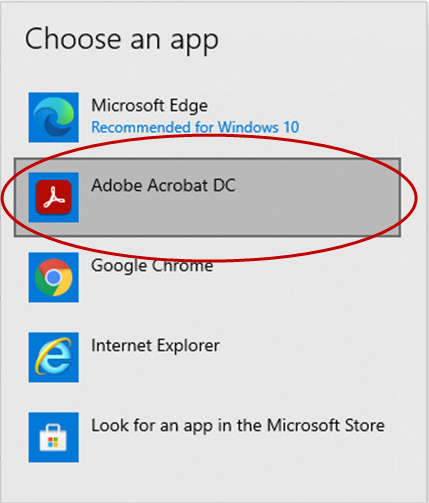 Click here to download Adobe Acrobat DC reader