Open your preferred internet browser and navigate to the Tres login screen.
Enter your Login Name, Password, and Domain. Clicking on the
icon will unmask your password.
Click the Login button.
Note: You will be automatically logged out of Tres after 20 minutes of inactivity. This is to maintain privacy guidelines.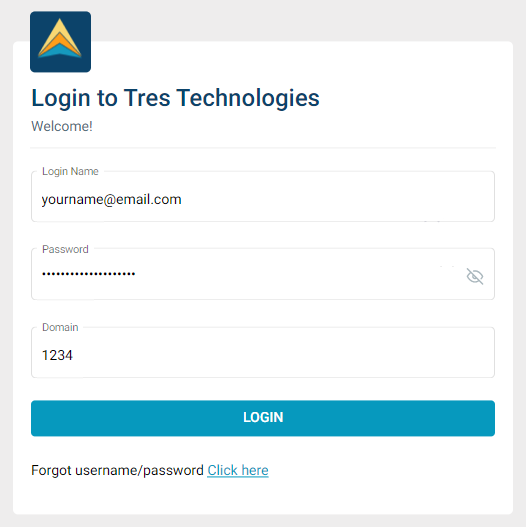 Reset Your Password
Forgot your password? No need to worry. Clicking the link for "Forgot username/password" from the login screen will take you to a new tab.
Enter your Login Name, E-mail, and Domain.
Click Send.
The system will send you an email with a temporary password that you will use to reset your password.
Note: User passwords may also be reset by admin users from the Settings menu -> User Profiles section inside of Tres. Learn more about User Profiles.
Passwords must be a minimum of 8 characters and contain one upper case, one lower case, one digit and one special character.
Passwords expire every 60 days.
If you get locked out of your account after 4 failed login attempts in one month, wait 60 minutes before trying again. You may also reset your password.