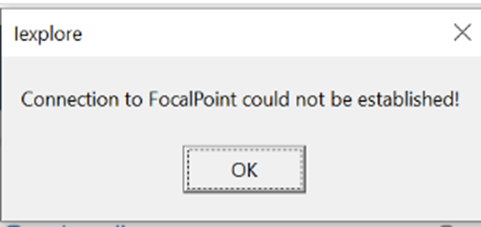 Since the app to connect ClientBase to Apollo, was developed using FocalPoint, the user must login to Galileo desktop or Focalpoint 1st, then open Smartpoint. At that point, you are logged into both, which should eliminate the error.
However, in Smartpoint, under application settings, you'll see the following panel.
Notice the option on the left 'Hide Galileo Desktop' is unchecked. If you don't see this option, it means it is checked and now hidden from view. This needs to be unchecked, so it will allow the user to login to Focalpoint/Galileo desktop 1st. The agency will have to contact Travelport to have this changed.