Step 1: Create an Agent profile.
On the menu bar, click Profile > Agent to create a new agent profile.
Enter the Profile Name (i.e. Thomas Jones), Last Name & First Name.
Scroll down until you find the field Branch No. From the drop-down, select the appropriate branch number.
Click Enter additional information if needed.
Click Save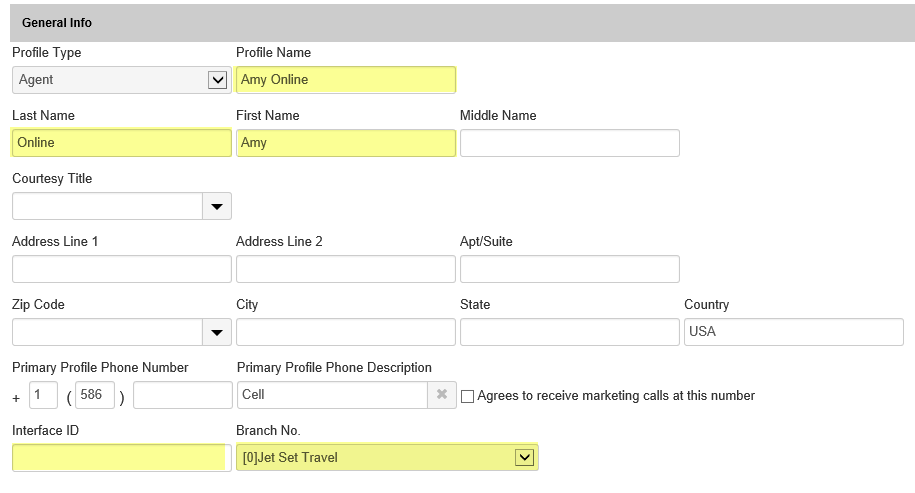 Step 2: Create a User Login
Go to Tools > Settings > User Logins and click
Enter Login Name, Password, User Name, Title, E-Mail, and very important, from the drop-down find the Agent Profile you created and link it.
Select the appropriate Authorization and Security Level.
Save.
Click

here

for additional information on Security Levels.